Turning around the tide gauge in Courtown port, Ireland.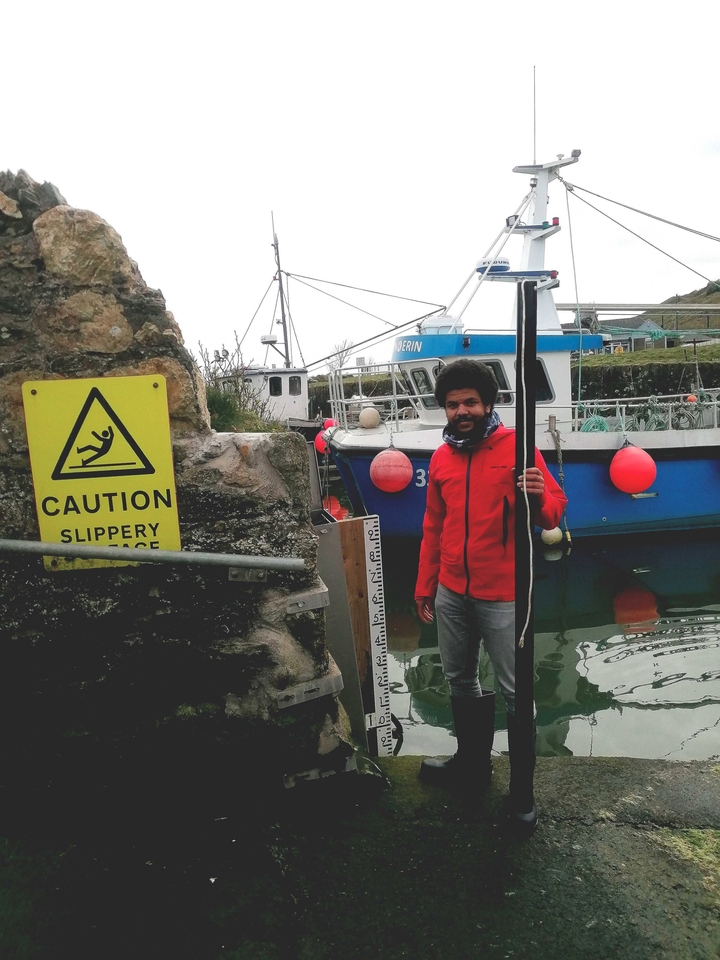 In April 2021, we spend a day with Gerard McCarthy turning around the tide gauge in Courtown harbour, Ireland. Courtown is located south of Dublin and faces the Irish Sea.
The tides of Courtown are particularly interesting (they are quarter-diurnal at neaps). Changing tides are one of the plausible reasons for the disapearing beach just a few tens of meters to the north of Courtown port. For an in-depth analysis of the effect that this beach disappearance has on place attachment and on individual and community well-being, see the wonderful paper from Chris Phillips (Maynooth University scholar) on solastalgia: https://doi.org/10.1007/s10113-021-01778-y.